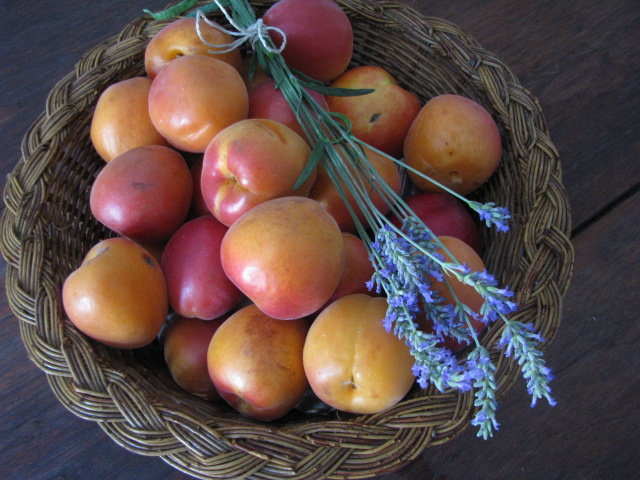 16 Jun

Apricot jam with a French touch

With the beginning of the summer just around the corner and the very nice weather of these last few weeks, the market stalls are overflowing with fresh summer fruits. Peaches, watermelon, strawberries and of course apricots. Some years the apricots are quite small and difficult to ripen, but this year it's difficult to tell the difference between apricots and nectarines. They are big, juicy and colourful. Time to make apricot jam!! For me its like 'putting a touch of summer in a jar' to be able to enjoy during the dark days of winter. My mother is for me, the queen of jam-making. So I asked her for some advice and borrowed her special jam cooking pot, the one she has been using as long as I can remember. As a young girl I stood on a stool next to the cooker, fascinated by seeing the fruits transform into jam. My mother let me put the labels on the jar after the jam was all cooled of. One jar of each type could be eaten immediately, my mother kept the rest for winter when fruits are not available in this abundance.

I bought a bit more than 2 kilo's of apricots at the local market. The salesman was nice and handed me a bag to fill myself, so I was able to pick the ripest fruits. For the jars, you can re-use old jam jars, but I do advise to buy new caps, to secure an airtight closure, preventing the jam to go bad or get mold. My old jars are being used in our workshop. I drill a hole in the lid and fix it under a shelve, this way I can fill them with screws and other small bits that can easily get lost. I ordered some jars from Le Parfait online, but here you can also buy them in most supermarkets.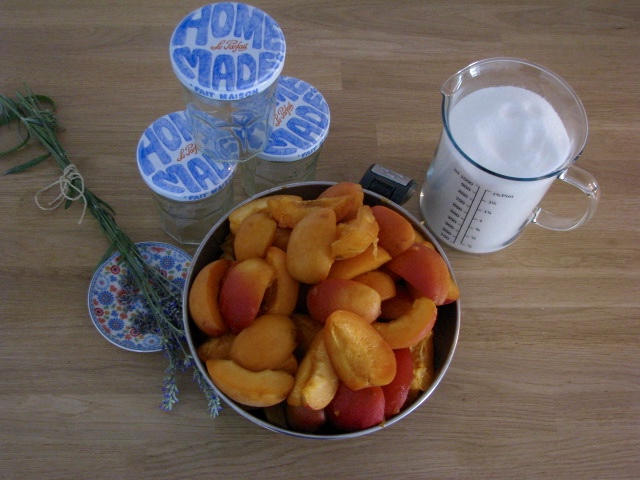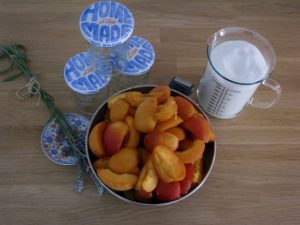 For about fife, ½ pint sized jars you will need:
2 kilos of ripe apricots (I always take a bit more to end up with 2 kilo's after I removed the pits)
1 kilo of caster sugar (most recipes tell you to use the same amount of sugar as fruit, but I like to put only halve. Ripe fruits have a lot of sugar on their own) 
Optional: the juice of 1 lemon. I added a teaspoon full of dried lavender to add a bit of a Provence to it. But you are completely free to do this. You can also add a vanilla stick, or a branch of dried rosemary or almonds.
Clean the jars and the lids with hot water and some dish soap. Rinse well en let them dry upside down.
Cut the apricots in halves and take the pit out, then cut the halves in 2 of 3, depending how big you like the chunks in your jam.
Mix the apricots and the sugar in a large pot. Some recipes tell you to add some water, or lemon juice and others tell you to let this soak overnight. My mother did none of that, I guess she was too busy to think about all this, but still she made the best jam. Start heating up everything slowly to see the sugar melt. Once you see the sugar melted and all the juices from the fruits coming out, put on a higher heat and boil for about 10 minutes.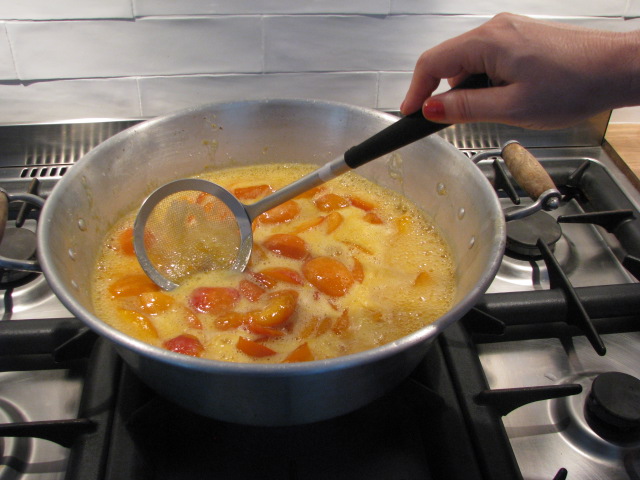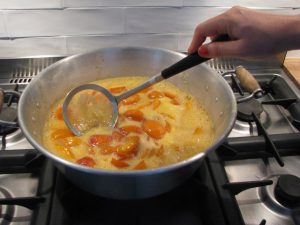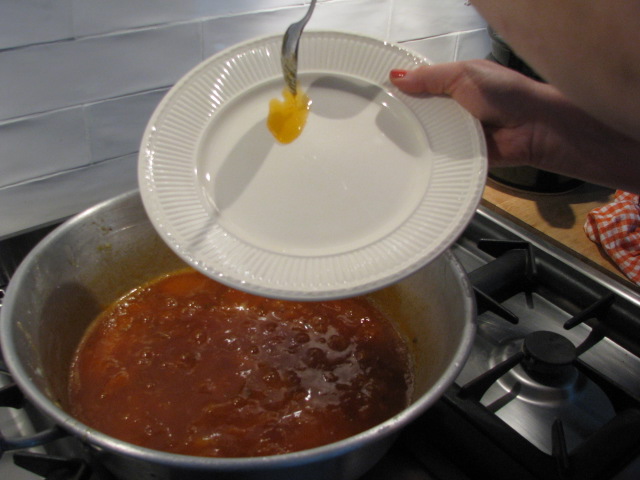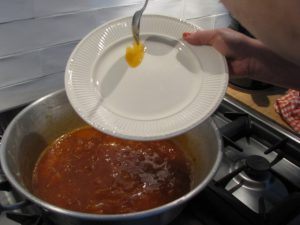 Skim the foam. I like to do that, some recipes advice you to add a knob of butter to make the foam disappear. Add the lavender after about 15 minutes of cooking time, and lower the heat a bit. Keep skimming until there is no more foam. After 30 minutes, check the substance by letting a spoon full of jam running on a (cold) plate. The longer you cook your jam, the darker the colour.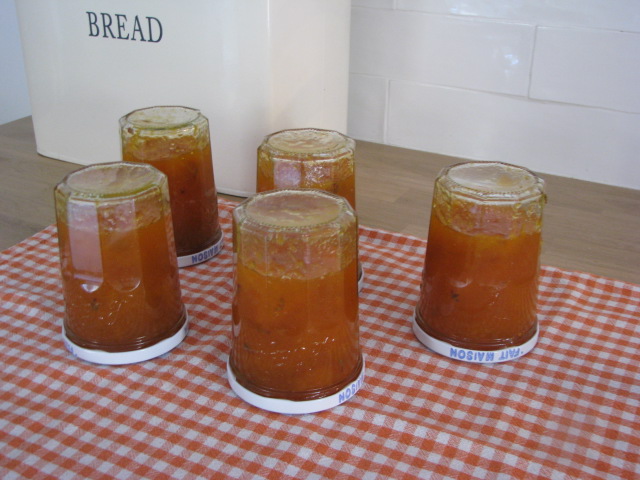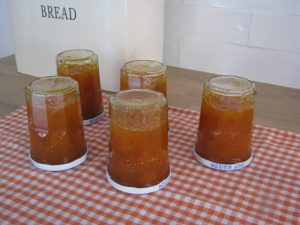 When you think the jam has the right substance for you, fill the jars, close them en let them cool upside down. This will close them airtight. After they cooled off, keep them in a dark cupboard. This prevents the colour to darken. It will not influence the taste but it looks nicer.
Enjoy your homemade jam on a fresh (warm) baguette with some butter, or in yoghurt, on ice-cream, or as a pie topping.
"Summertime is always the best
of what might be"
-Charles Bowden
A bientôt!  Jacqueline
Please make sure you follow us on social media to stay up to date of our latest posts. Just click on the links on the top of the page.