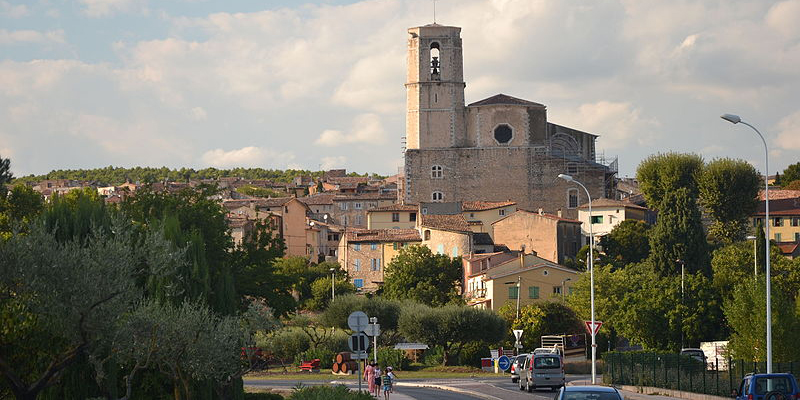 10 May

Adding a French touch to our life…..

The 'South of France 'life style has always been popular.  As soon as I moved permanently to the South of France in 2008, one of my daughters made the following remark: 'Mama, we never have to go on a holiday again, as we now live in the holidays'. And there I realised she was right. Each summer, the area where we live, is one of the most popular holiday destinations in Europe. People save up a for a whole year to spend their so well deserved holiday right here. And that's when I started looking around and saw what this region has to offer. I once heard someone say that we all travel far to see things we don't notice in our own environment. And then I started really paying attention to my surroundings. I followed many home decorating blogs and all the items to create a French farmhouse style were simply to be found here, just around the corner! Almost every weekend I went on a 'treasure' hunt and dragged my children to places called 'vide grenier' and 'brocante', always on the hunt for old chairs, side tables, old frames, mirrors etc. I learned about the value of things and how to recognise hidden gems; good pieces of furniture, made with care and precision, in desperate need of a lick of paint and some new fabric.

And then there was the furniture sold by the flat pack furniture stores. I discovered a whole new world when I googled some of the very strange 'Swedish'names for a simple cheap book case. I was able to change this standard furniture just by adding some trim, different handles and a lick of paint into something really unique.

A few years late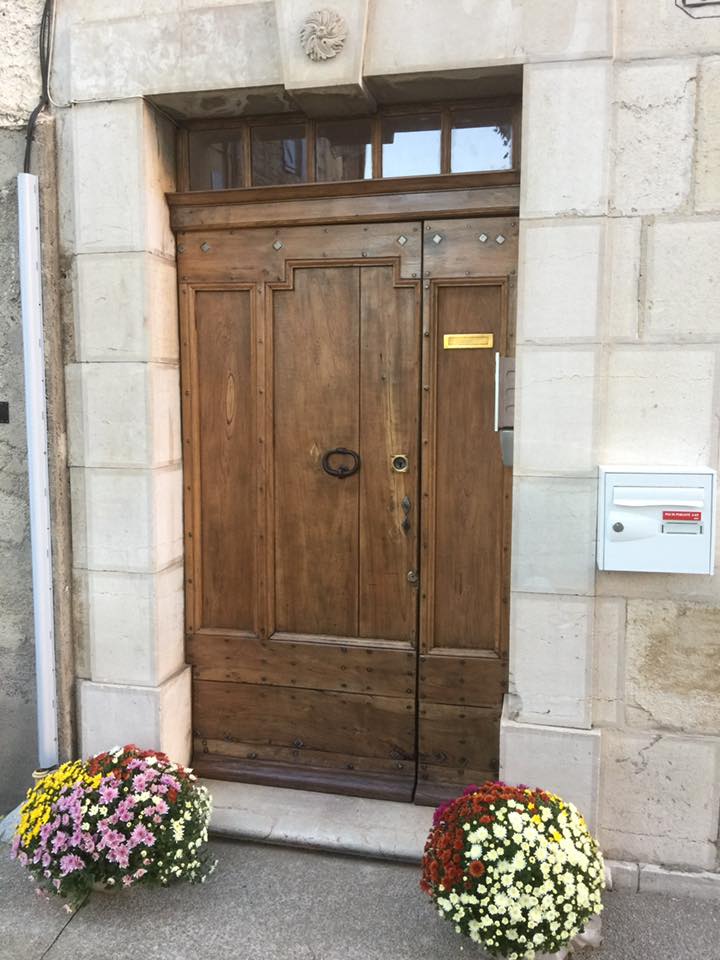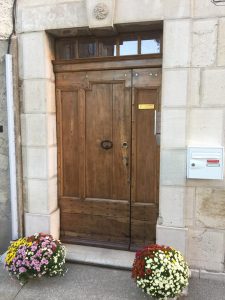 r, my marriage had ended and I have met my current partner, Tom. In the first years of our relation I traveled back and forth between my apartment in France and his flat in the UK. In 2016 we were able to buy a village house in France, built before the 1800's, just outside the old walls of a very unique village; Lorgues.
Lorgues is a small fortified Provençale town, standing in an elevated position, surrounded by olive trees and vineyards.
It is located in the centre of the department of the Var between the Mediterranean Sea and the Gorges Du Verdon. Many of the ancient sites in Lorgues date back to the 12th century. The old narrow streets have vaulted passages, ancient stairs and buildings and doorways containing attractive stone carvings. There is so much to see in Lorgues that I will dedicate a future blog to it and take you on a virtual tour through the village. The main street in the village centre is one of the longest plane tree avenues in France and every Tuesday morning throughout the year, a Provençale market is held stretching the length of the street and is known as one of the best in the area. We always look forward to market day, knowing my house will again be filled with fresh flowers and the smell of grilled chicken. From 8000 inhabitants in the winter, the village population expands by around 30,000 in the summer. So from a very cosy place where the locals start to know us, the village changes into a vibrant melting pot of different cultures.
Our house is a four storey village house with a very old garden and a roof terrace. Many years ago it used to be the residence of the town mayor. In our vaulted basement we found leftovers of old stone wine vessels and oak barrels. We live right next to the Saint François chapel. We no longer need our watches; we simply tell what time it is listening to the church bells. The previous owners of our house used it as a holiday home for the last thirteen years. The house was in urgent need of an update. When we finally got the keys, we immediately moved in as the owners left EVERYTHING. A house filled with 'old' treasures that needed a makeover!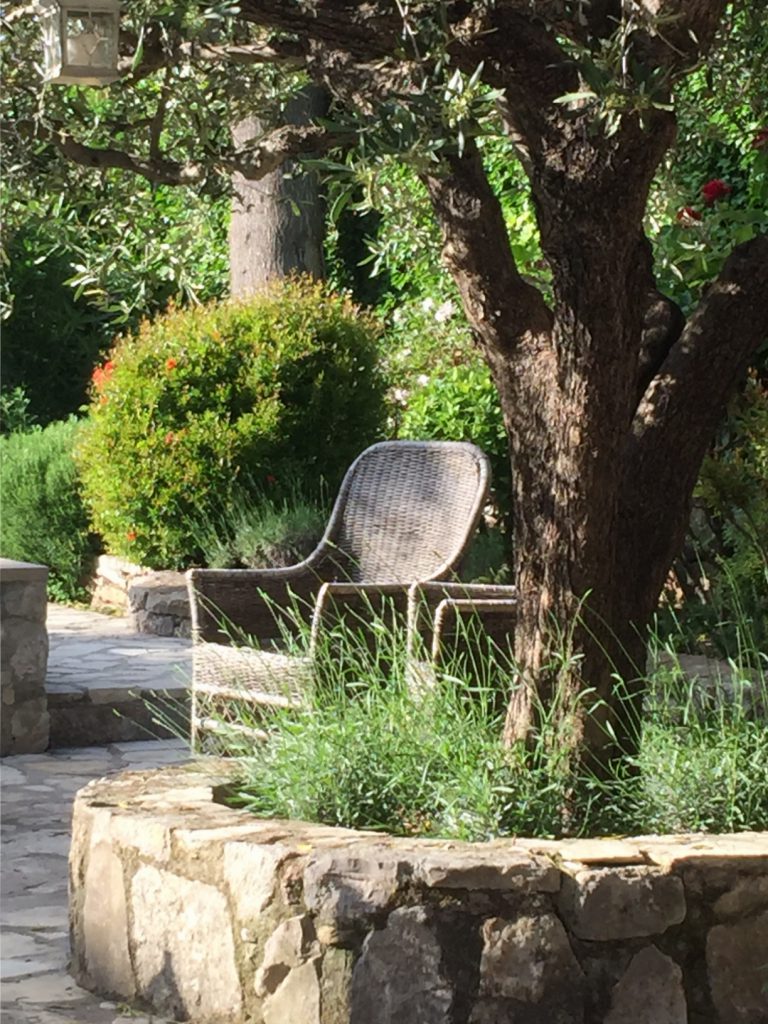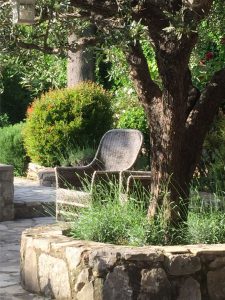 We started our renovation journey in January 2016 and are still far from being finished. Sometimes it is very hard to live here while we do all the works. Not a weekend free and dust everywhere. No kitchen for months. But we are getting there and in the end, when a room or an area is finished we are always very proud of what we have achieved and all the dust and dirt is quickly forgotten.
In March of 2018, our daughter Charlie was born. Our so wanted 'bonus' child. I am now on another journey of raising a baby in France, with some Dutch and English influences. The best of three worlds actually. I suddenly was again into baby furniture and sewing, crochet etc. everything baby sized.
In this blog I will write about our life, our projects and our home renovation and decoration. I will take you step by step through my furniture makeovers and my other projects. Or, I will just write about my life with all the ups and downs. I will write about all my beautiful finds, here in the Provence, so you will be able to add a bit of a French touch to your life!
To stay up to date, I invite you to like my Facebook page and Instagram. Just click on the icons on the top of the page. And of course you can reach me through Email if you have specific questions.
"Savoir, penser, rêver. Tout est là." – Victor Hugo
A la prochaine…. Jacqueline